Descriptions

HD800M12 is the ultimate microscope digital camera with dual HDMI HD 1080p (60 fps) and USB 6MP outputs offering great clarity and high resolution.


The HDMI 1080p output can be displayed to any HD monitors. 6 mega pixel images and 1080p videos and be saved to SD card directly without computer.


With a mouse, camera settings can be adjusted and saved images can be browsed and compared to live image.


The camera can be connected to a computer via USB port for video measurement software application or direct image and video capture to computer or notebook.


New 11.6 inch Retina Display with 1080p resolution can be integrated with HD800 camera for real time viewing to reduce footprint.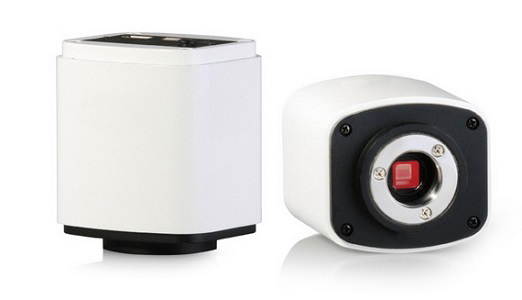 Easy Camera Control with a Mouse
With a mouse, camera settings can be easily adjusted. 6 MP images and 1080p videos can be saved to SD card without any computer. Computer can be connected via USB port for video measurement software and direct image and video acquisition.

Fast & Easy Image and Video Recording
Record 6 MP (3264x1836) still images and 1080p motion videos to SD card directly. NO computer needed.

HDMI FL imaging Capability
With high quality sensor by SONY and combine with 3D noise reduction, HD800M12 can be set up to 10 seconds exposure time to produce images for low light fluorescent applications.

Support USB2.0 with 30 fps Capture Rate
With 30FPS and resolution 1080P (1920x1080), HD800M12 is one of the fastest USB2.0 camera in the world. The camera support Windows XP, 7, 8 (32/64bit). No Driver needed.
Features

Functions inside Camera

Easy 6MP (3264x1836) Still Image Captures
HD800M12 includes a simple to use software for capturing images. Users can capture image with one single click.
There are only two icons on the software screen, one for capture, and one for setting. It is an easy and clean interface.

1080P (1920x1080) Resolution Video Recording
Just click on the "video" button to start recording 1080P video at 30FPS.
The recorded video files will be saved into the SD card directly. Playback is also allowed directly from the SD card.

3D Noise Reduction
The extension of the exposure would increase the image noise. However, with the integrated 3D noise reduction function, HD800M12 will keep the image always clean and sharp.
See the example images showing the 3D noise reduction in effect.

Exposure Settings
Exposure setting could be (Auto/Manual). HD800M12 camera equips the complete exposure and gain settings. It allows users to set exposure time from 1ms to (up to) 10 seconds. Moreover, 20 scales available for gain adjustment.

Get more Details with ROI Magnification
A list of image operation buttons showing on the right of the screen allow users to do image flip, rotation and ROI.
ROI function can help users to get more image details with a magnified image.

Built-In Image Comparison Function
The image comparison function is available in the setting menu. Users can choose one captured image, even move the image position or select the ROI area to compare with the live images.

Browsing Captured Image
All the captured images are saved in the SD card directly. The users can browse all the images, zoom in images or delete unnecessaily images in the SD card.
Users can also review and play back the video files from the SD card directly.
Pathological Analysis
Pathological analysis requires the image color fidelity should be 100% accurate. It has great claims for the purple blue color rendition for digital imaging.
With great performance for purple blue colors, HD800M12 ensures precise and accurate pathlogical images.

Material Qualification
Industry applications require excellent clear and sharp images without delay.
Up to 60FPS high definition live preview, HD800M12 allows users to do the quality inspection comfortably and efficiently.

Teaching
In lecture presentations, the lecturer could use a computer to setup a specimen. The specimen images could output to a big screen. HD800M12 allows a dual live video stream to a PC and any imaging device with HDMI interface.

Fluorescence Imaging
When having low light applications, it is crucial to have a high sensitivity camera.
Up to 10 seconds exposure capability, HD800M12 is more sensitive than other HDMI cameras in the market now.

Medical Anatomy Recording
HD800M12 has high speed and high defintion recording capability that offers superb documentation at 1080P 30FPS.
(Demo video shown in "Video" session)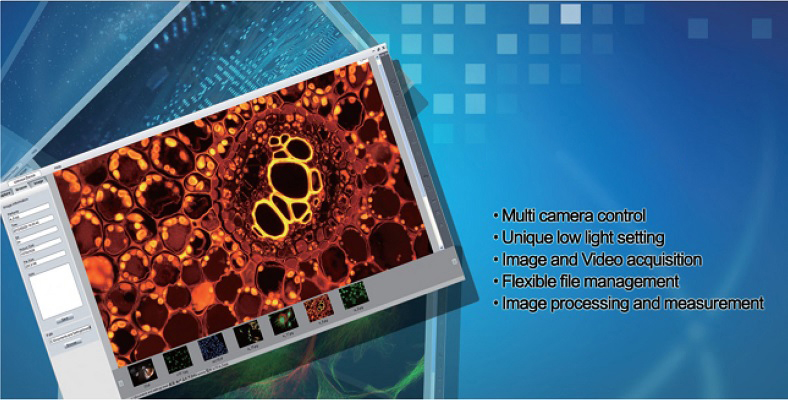 HD800M12 could companion with a powerful PC Measurement Software. It includes more powerful functions for the HD800M12 camera.
Users can connect the HD800M12 to the PC via the USB2.0 port. HD800M12 camera is ready to use immediately without installing any drivers.
HD800M12 is a Plug and Play camera.
The camera always work at 30FPS with resolution 1080P (1920x1080).

The PC Measurement Software includes functions such as,

* Live and Still Imaging Measurement,
* Focus Stacking
* Image Stitching, etc.

PC Measurement Software is an OPTIONAL feature for HD800M12.
Sensor Specifications
Image Sensor
CMOS Color by SONY
Optical Format
1/2.7"
Pixel Size
2.8 µm (H) × 2.8 µm (V)
Resolution (HDMI)
1920x1080 pixels 60 fps
Resolution (USB)
6 Mega Pixels 3264x1839
Camera Specifications
Frame Rate
1080p HDMI (60 fps)
Bit Depth
8 bit
Exposure Control
Fully automatic control/Manual
Exposure Range
0.001~10S
Gain Control
Fully automatic control/Manual
Gain Range
0~63
White Balance
One shot automatic control
Camera Characteristics
Sensitivity
510Mv
Dynamic Range
67.74 Db
Mechanical Specifications
Data Interface
HDMI
Control Interface
USB 2.0/Mouse
Lens Mount
Adjustable C-mount standard
Dimensions
WxDxH 78 x 70.8 x 91.4 mm
WxDxH 3.07 x 2.79 x 3.60 inch
Operating Temperature
0C - 60C
Storage Temperature
-20C - 70C
Control / Software
Mouse
Built-in Software with Mouse
USB 2.0
Measurement Software
Image and Video Capture
Operating Systems
Windows XP, Vista, 7, 32 and 64-bit
Power and Emissions
Power Consumption
24W
Power Requirement
External 5 V DC, 500 mA
Warranty
2 years
System Requirements
Recommended PC Specs
Pentium 4, 1.3 GHz or higher
512 MB RAM
500 MB hard drive free space or more
USB 2.0 Port
Windows 7
Options
11.6 inch Retina Display HD 1080p for HD800M12 Model