YSC FreeScope with various models offers high flexibility zoom lens with great depth of focus which is ideal for inspection, documentation and measurement of electronics components, SMT, semiconductor and medical devices. The system can be configured with large 14" LCD monitor, digital video camcorder, Sony Memory Stick recorder, video capture card, video printer, or computer system with measurement software and Image Tiling. Flexible Universal Stand and Articulating Arm Stand are available for your small to larger components. The viewing angle can be easily adjusted from zero degree top down viewing, to 45 degree for oblique angle 3D viewing and also any other viewing 5 to 85 degree angles.
---
YSC FreeScope Actual Images

Connector

Cold Solder

Component

Connector

Crushed Pins

Crushed Wire

Excess Flux

Flip Chip

Gold Wire

Hybrid

Hybrid Package

J Lead Crack

Medical Device

Missing Components

Wide Angle View

Wire Component
---
YSC FreeScope Hardware

Articulating Arm

XY Sliding Stage Option

Articulating Arm

Oblique Angle Viewing

Top Down Viewing

FreeScope with Universal Stand
---
Video Accessories

ImagePower System for Measurement, Multi-Focus and Tiling

Video Measurement Software

Flat Panel Computer Monitor

Flat Panel LCD Monitor

Video Capture and Display Card

Portable Sony Memory Stick and Video Recorder

 

Video Printer

Various Stand Options

XY Stage for Double Sided SMT Board

Manual or Motorized XYZ Measurement Stages

Double Sided SMT Board XY Stage

Lighting Accessories
---
YSC FreeScope Specifications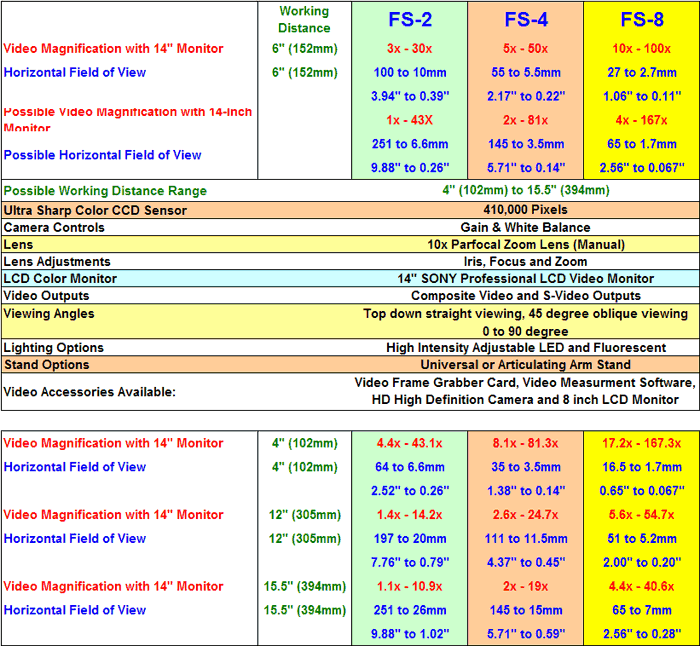 YSC FreeScope UXGA Specifications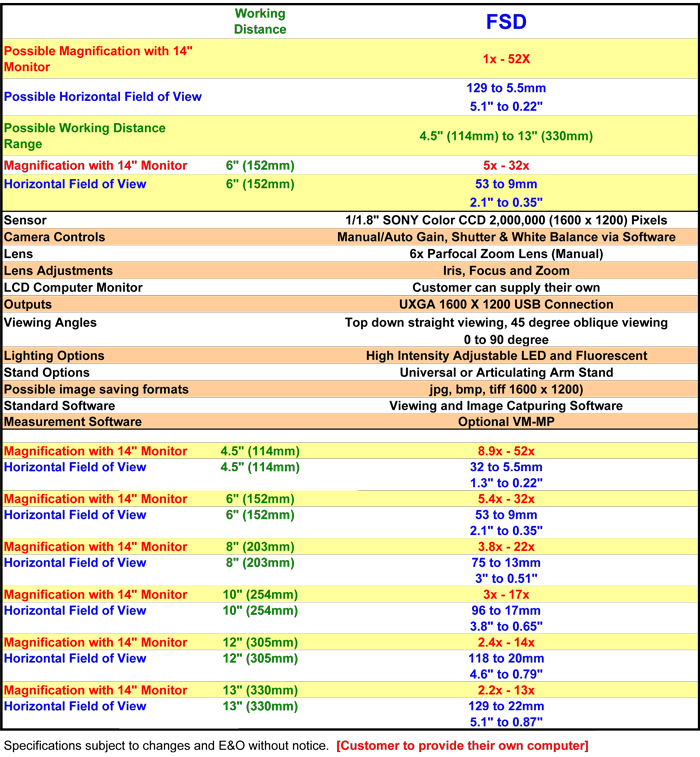 YSC FreeScope Video Microscope with 2X to 120X magnification option is ideal for general video inspection and documentation for SMT, Medical Device, Semiconductor, BGA and Flip Chip packaging applications. High resolution video images can be digitally captured, stored and edited.